Monthly Archives:
August 2016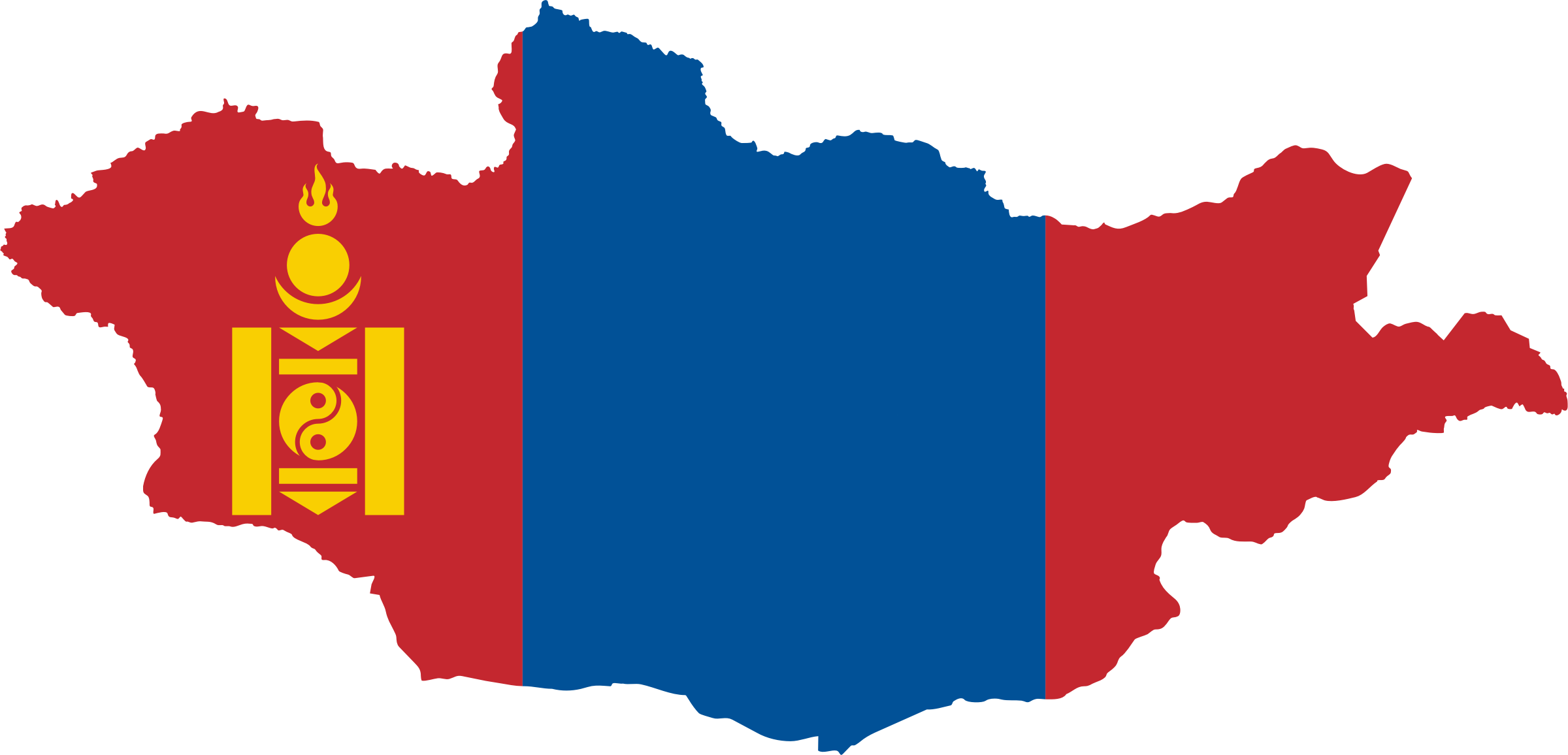 Courtesy of openclipart.org
INTRODUCTION
When you actually hear the term "East Asia," usually people will only talk about China, Japan, and Korea. Oh, wait. There's also this country that is really big—way bigger than Japan and Korea in terms of landmass. Yes, that is where the so-called "Yellow race" originate—and that is where the term "Mongoloid" comes from—the country of Genghis Khan: MONGOLIA.
Unlike Chinese, Japanese, and Korean races where you could distinguish which is which and who is who, in Mongolia, you could only distinguish one according to their size. THAT'S RIGHT. Mongolians are the stoutest East Asians you'll ever meet—unlike their other, more well-known East Asian counterparts (who happen to be slim and slender people).
Mongolia is the only East Asian country that does not use its indigenous alphabet (the traditional Mongolian script). Instead, they use the Cyrillic script like most countries in Central Asia and Northeastern Europe.
It is called "Outer Mongolia," since there's Inner Mongolia, which is under the Chinese regime.
Mongolia is really exotic—in terms of geography. What makes it so unique from the rest of East Asia?
1.) It's an elevated, landlocked country in the middle of Northern China and Southern Russia. Elevated? No kidding! In fact, its capital Ulaanbaatar is the coldest capital city in the world due to three factors: Landlocked, elevated, and yes, the cold and notorious harsh Siberian winter (well, you could experience the harsh chills even in Seoul, South Korea due to its mountainous nature).
2.) It is the least vegan-friendly country in East Asia — Think about its cuisine. Yes, they eat all sorts of meat, even horse meat. Also, their national drink is airag—or fermented mare's milk (yes, a female horse's milk!). Reason: Most of its land is barren—not conducive for vegetation.
3.) Its culture is more technically conservative—compared to Japan or even the Koreas — Many Mongolians still love living inside the ger (yurt is the international term—more like a cylinder + cone-shaped tent with good insulation), even when living in UB (what they call their capital city). In fact, nomadic ways of life is still observed—esp. in the outskirts of the city.
4.) It's capital city Ulaanbaatar/Ulan Bator (UB) used to be a nomadic city!
5.) There are Mongols (Mongolians who basically dwell outside Outer and Inner Mongolia) who live in Russia—there's Buryatia, home of the Buryat Mongols (Siberia), and there's this so-called "Asia in Europe," which is Kalmykia—known for being the Buddhist capital of Europe. Kalmykia is called "Asia in Europe" is because, the people who live there are not Slavs or Turkic people, but Mongols.
6.) It is the only country that has revived Daylight Savings Time (DST) — Since 2015! The government said that it'll be beneficial to the Mongolian economy.
7.) Mongolian looks are so far the most facially-diverse—as compared to China, Japan, and Korea, where most of their people are indentifiable and distinguishable. You could really tell who is Chinese, Japanese, or Korean—but Mongolian? Well, admit it or not, you'll only know if the person's a Mongolian based on their size.
8.) Mongolia started to transition to the modern world—VERY LATE. In fact, the first university in Mongolia was established in the 1940s. Pretty strange, huh?
9.) Aside from South Korea and Hong Kong, Mongolians could visit Russia without a visa.
10.) It is the only country in East Asia that does not use its native alphabet. Mongolia has adopted Cyrillic since the 1940s. It's only Inner Mongolia in the People's Republic of China that still uses the traditional Mongolian script—technically speaking, the traditional Mongolian script was only used for religious purposes in monasteries, and education in Mongolia before the 1940s were only accessed by a privileged few.
————————————————————
FACTS about MONGOLIA
Endonym/Official Name: Mongol Uls
Capital: Ulaanbaatar (alternatively Ulan Bator, and its often called by locals as UB)
Demonym: Mongolian, Mongol
Religion: Buddhism (predominant)
Currency: Mongolian Tugrik/Togrog (MNT/₮)
AC Outlet: Type-C (Europlug/Schuko)
TV system: SECAM
Language: Mongolian (Note: They use the Cyrillic alphabet)
Traffic Handedness: Right-hand traffic (though there are right-hand drive vehicles in Mongolia)
Timezone: GMT +8.00 (UB); GMT +7.00 (Westernmost Mongolia, esp. Khovd)
Abbreviations: MGL, .mn
Daylight Savings Time (DST): Yes
Biometric Passport: No
Type of government: Parliamentary
Dual citizenship: Not allowed
Divorce Law: Yes
[Note: If ever there are disputes in this blog post, kindly correct me for this matter! Bayarlalaa!]